---
---
---
---
---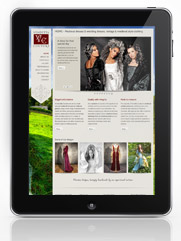 Welcome to our new website
We are proud to welcome you to our new Vendetta Couture website.
After many months of preparation and hard work we are happy to finally have our new website ready to show you.
We hope you will love our unique range of dresses, gowns and clothing as much as we love creating them.
On our new site you will find all details of our latest collection of dresses and gowns, as well as information about how to place an order for them and how to contact us for any information you would like to find out either about placing an order or how your Vendetta Couture dress or gown is progressing.
Find out more about our new website here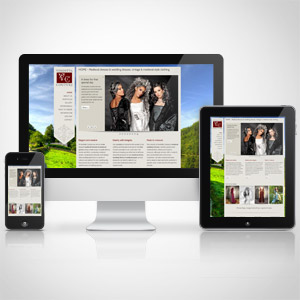 Vendetta Couture's new website
It has taken quite a while to get everything ready for our new site - it was only while looking through folders and folders of photographs that we realised quite how many dresses we have made and how many we wanted to show you (we couldn't possibly show you them all!).
We have tried to include as much information about us and what we create here at Vendetta Couture but if there is anything else you would like to know about us please drop us a line using our form on the contact page.
You will find detailed information and photographs of our collection of dresses, gowns and clothing and how to order them. We have included detailed information about dress sizes, taking measurements and information about delivery, making time and how to pay us for your garment. We have also included a page of frequently asked questions (faqs) that we often get asked.
You will find testimonials from some of our many customers and photographs of them and their dresses and gowns.
We have also included a gallery of images including photographs that didn't find their way onto collection pages or elsewhere on the website.
We hope you enjoy browsing through our website and looking at our collections of gowns and clothing and if there is any information that you cannot find on our site please don not hesitate in contacting us.
Welcome to the Vendetta Couture web site.
close
---
---
---
Timeless designs, lovingly handmade by an experienced artisan